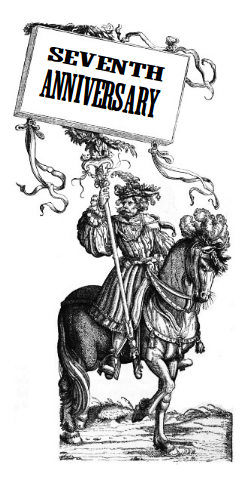 Randolph Bilwidge has 17 years of experience as a Psychic Healer, Total Personality Coordinator (TPC), Medical Astrologer, Street Sweeper, Reiki Master, and Methodist Minister. If you are looking for answers, Randy can tell you which questions to ask. If you need Reiki therapy, Randy is known throughout the tri-county area as the master with the gentlest non-touch. If you are in need of Psychic Healing, Randy has already rearranged your aura and charged your MasterCard account. You're welcome.
Mirabella Transom has created remarkable interior spaces for over 8 clients in a number of different states. She is currently offering her interior-decorating services at a greatly reduced rate as part of her mandated work-release program.
Marcus Aurelius Antoninus Augustus was Emperor of Rome for nearly twenty years. In spite of his busy imperial schedule, he found time during his reign to write a popular self-help book that has been translated into more than seventy languages. He successfully persecuted a considerable number of Christians. He is currently accepting applications from larger empires in need of a decisive but contemplative ruler.
Mildred Shuckles has worked for the Department of Sanitation since 1938. She is now interested in a career as a freelance garbage collector, and is currently accepting clients.
Ruthven Mophandle Heyser is a successful composer of orchestral and chamber works. He is best known for his rejection of Schoenberg's twelve-tone scale in favor of a series of different scales based on prime numbers. In 1994, he received the prestigious Charles Ives Medal for Advanced Cacophony. He is currently accepting commissions for advertising jingles.