A correspondent writes:
Dear Dr. Boli, I'm longing for a lyric poem about the wonders of cheese. Can you recommend one or have you written one? —Pining in Perry Hilltop.
Dr. Boli is always at the service of his readers, and having ransacked his notebooks, he came up with this little lyric that should satisfy his correspondent.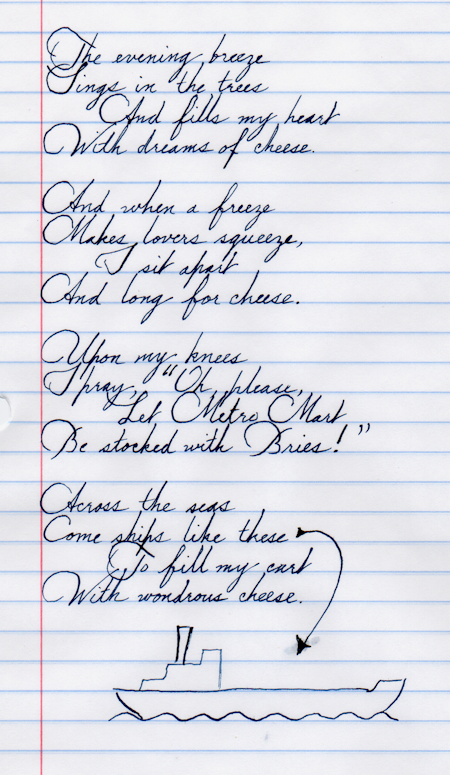 Upon reflection, it occurs to Dr. Boli that a better answer to his reader's question would have been "No."