Our friends at Serif Press have received a letter from Amazon addressed to "St. Augustine." This was a little baffling, because St. Augustine does not live there. But the letter was indeed for St. Augustine himself: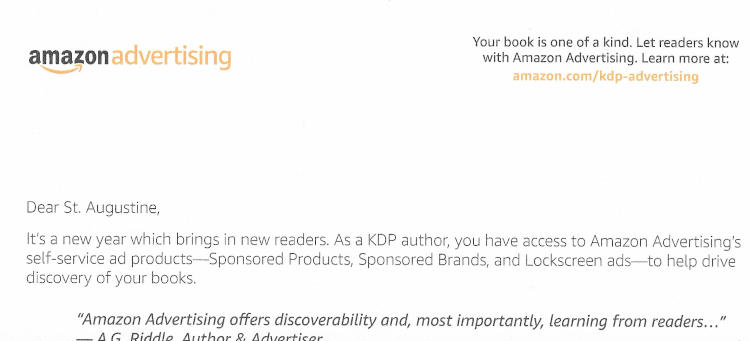 The mystery is explained. Serif Press has recently published a very attractive edition of St. Augustine's Confessions in the translation by Richard Challoner, the English Catholic bishop who is most famous for his revision of the Douay Bible, and Amazon supplies the printing. It seems that Amazon, identifying St. Augustine as the author, decided to reach out to him personally, ignoring his representatives at Serif Press, which is arguably a bit impolite.
The book may be found here:
Meanwhile, if any readers know where St. Augustine may be found, they might convey the message that he has a letter waiting for him at his publisher's office.